News
Posted by vicki brown on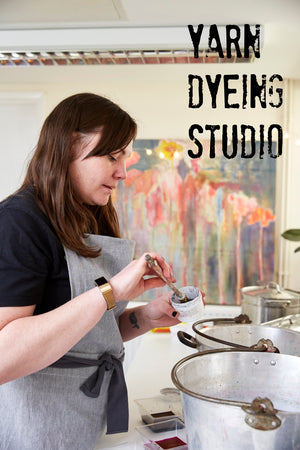 Last spring the super talented Kasia Fiszer came to the studio to shoot some photos for me (I had full intentions of using them to refresh my website but I haven't go round to that yet!) so I figured it would be nice to do a little round up of them here. Full disclosure, it's not usually this tidy in here! I'm so so very lucky to have two rooms at Princes Street Studios. One is my main yarn room - kind of like a showroom I guess, where I store all my dyed yarns and ship out all my...
Posted by vicki brown on
It's taken a few attempts but I think I've finally taught Effie (7) to knit and not only that but got her interested and excited about it. So I wanted to share a little bit about how we got here, as it's not been quite as easy as I had imagined. Both my kids learned to knit pretty young as they spent so much time watching me knitting away, but there seemed to be a bit of a disconnect between learning the motions and actually persevering with a project. I think I forgot how long it actually takes to knit...
Posted by vicki brown on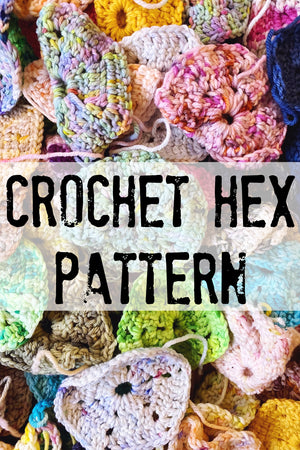 Over the last few months I've been keeping back a set of the 10g randoms from The Mini Skein Club for myself and working up a collection of little crochet hexies. I've currently got 8 months worth (I think I'm planning on working up 12 which will be a total of 120 hexies) and after that I'm going to edge each one in white and join them all together in a gorgeous, crazy, random blanket. I've had a few requests for the pattern so I thought I'd share it here - I'll update you when I've started joining them with...
Posted by vicki brown on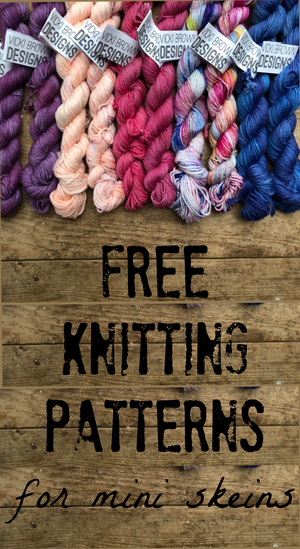 Following on from last weeks blog post which was a round up of free crochet patterns that are great for mini skeins, here's a little collection of some free knitting patterns that would also be great for minis. Free the Minis Scarf - Amy Meeks Love this riot of colourful stripes - what a beautiful way to show off a lot of minis. The pattern is written for sock weight yarn but I'm sure you could adjust it for DK. You can find the pattern here Mini Skein Trio Mitts - Jodie Hobbs Love these little wristers from Jodie Hobbs, that...
Posted by vicki brown on
If you followed me for the last couple of years, you may have been aware of the Kickstarter campaign I ran back in January 2020 and 2021. Inspired by Kickstarter's MAKE 100 campaign, I decided to do 100 completely one of a kind hand dyed skeins of yarn. It's a really fun project that I love doing at this time of year as it resets my creative processes and I get to play around with new dyeing techniques. Essentially - there are 100 Sock weight and 100 DK weight 100g skeins of yarn available. Each and every skein will be...
---